Points of sale
Located in different areas of Livigno and Trepalle, our points of sale meet the needs of our customers in the best manner possible, by offering a wide assortment of products, including meat, cheese and salami of our production.
Come and visit us and our staff will be happy to let you know about Alpi's genuineness.
Fidelity Card
Alpi is always close to its customers, and rewards their loyalty: the Fidelity Card of Alpi is born.
Download the form
to request your Fidelity Card or collect it from one of our shops.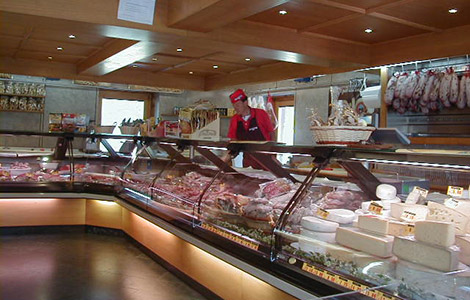 Il Mercato delle Carni
Via Saroch, 1105
If you are searching for an accurate service and for an exclusive product choice, you should not miss the "Mercato delle Carni". Here Mr. Giancarlo will give you a warm welcome and then you can completely rely on him: you will appreciate his kindness and professionalism.
You can choose among a big variety of displayed products, from meet to salami and cold pork meat, from cheese to specialty dishes, as well as a weekly service providing fresh fish, for an offer which is more and more considerate of your needs.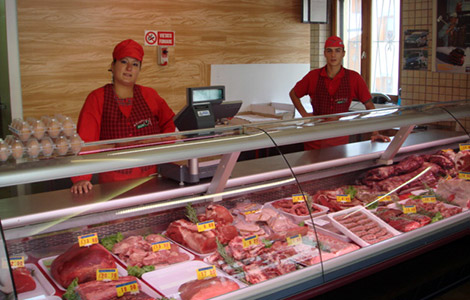 Casa della Breasola
Via SS301
The first point of sale of Alpi has been established in Trepalle: "Casa della Bresaola". Here the Brisaola goes well with the selected and guaranteed meat products, from the national ones to the very appreciated Argentinian, Brazilian, Irish, French, and Eastern European meat, besides the best local brown cattle breed of the Alps, which are also available full-cut for saving money and get the meat at duty-free prices. The "Casa della Bresaola" offers also a big choice of salami and cold pork meat and cheese, all is aimed at achieving an overriding and unique goal: the customer's satisfaction.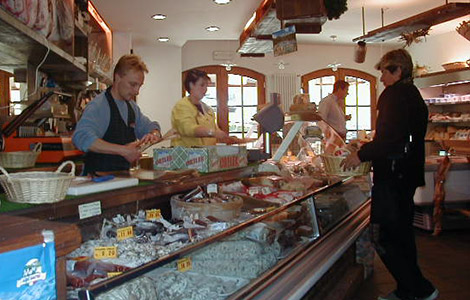 Casa del Formaggio
Via SS301, 9616
In the duty-free area of Trepalle (Livigno), going down through the Foscagno Pass you can find the "Casa del formaggio". As soon as you open the door a big crystal circular window will gape before you; you can have a look through it and catch a glimpse of the place with a gravelly floor where the cheese ages.
A real "cheese cathedral" where you can sit on comfortable benches and try the real milk from the mountain and taste a cheese selection.
You will be conquered by the taste and spoilt for choice: Valtellina cheeses made according to the ancient recipes of the dairy masters from Livigno. The cheeses from the Valleys, Bitto D.O.P., Casera D.O.P., the mountain pasture cheese with its traditional red rind, fat, medium fat, and low-fat cheeses, and to conclude a tasty specialty: the "formaggio ubriaco" , the "drunk cheese". And for a savory pairing you can find a selected choice of wines from the best wineries of Valtellina.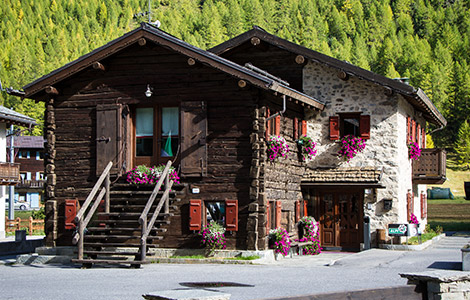 Spaccio Alpi
Via Compart, 561